---
Tricks Trio & KaRTunes Blog - 2021

Tricks Trio - September 2021
Sep 18 - Tricks Trio, Scouting Event, Mackinac Rendezvous XVIII
Mill Creek Campground, Mackinaw City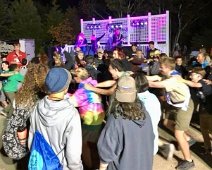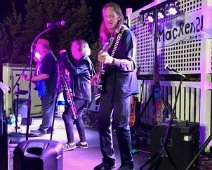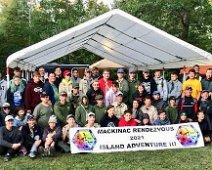 Thanks to Facebook, Rick has reconnected with his cousin Bruce. We always had a similar passion for Progressive Rock music, so there has been lots of back-and-forth exchange of comments and links on Facebook over the past few years since reconnecting. With Bruce being a Scout leader in the upper part of the Mitten, he asked if we could provide some live music for a couple thousand scouts at their annual get-together "Mackinac Rendezvous" at Mill Creek Campground, just outside of Mackinaw City, on Lake Huron. At first, we were trying to get the entire Tricks band, but Steve was not available. Instead, we made a big splash with the Tricks Trio; Krystal, Ozzy, and Rick. Bruce provided a cabin for us to stay in and we initially thought we would accompany the older scouts on their trip to Mackinaw Island on Saturday morning. We decided that we needed to stay back at the campground so we could get our stage arranged without a big rush job. We were apprehensive about playing for a thousand youngsters whose parents weren't even alive when most of our songs were popular. But we shouldn't have worried. For one thing, there were only a couple hundred kids who stayed after dinner for our music show. And those kids couldn't have been more enthusiastic. It was mostly boys, but there was a handful of girls up front and watching us closely. Check out the pics to see the fun. Bruce said we might be invited back for 2023, and we might talk Steve into coming along to make it a Tricks extravaganza!

---
Sep 5 - Tricks Trio, Kim & Duane Annual Party, Irons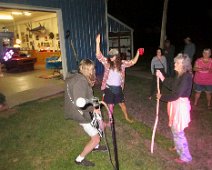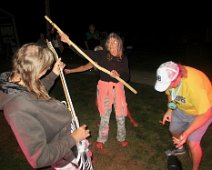 I think this was our 11th party for Duane and Kim at their Irons place. We missed out on 2020 because of Covid concerns, but we're back with the Tricks Trio and we're having the usual blast. This group of friends are dancers. That gets us fired up and we all feed off each others' energy. Thanks to Duane and Kim for having us. Thanks to the Phelps for giving us a place to stay overnight.

---
KaR Tunes - August 2021
Aug 21 - KaR Tunes, Diamond Lake Party, Whitecloud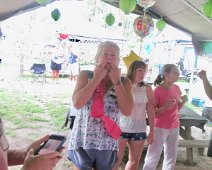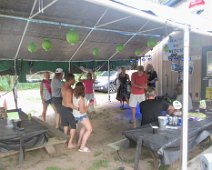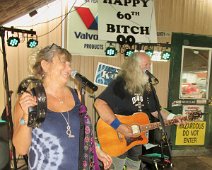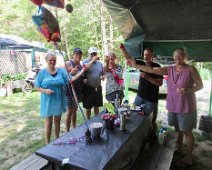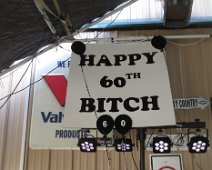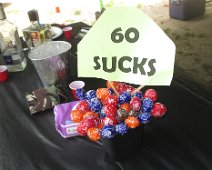 This party is an offshoot of our Duane and Kim party. Most of the people here were friends who we've seen at Duane and Kim's. And it shows in the photos with all the drinking and dancing fun.


---
Aug 20 - KaR Tunes, Multiple Birthdays, Hospice Benefit Party, Allegan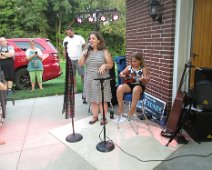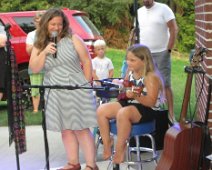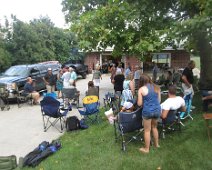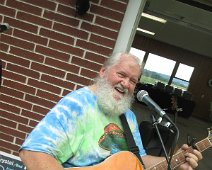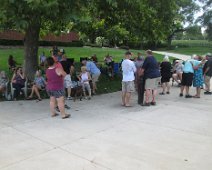 This one was a freebie - we donate a 3-hour music party for the Hospice Auction every spring. I think this is the fifth time that we've been paired with Bill's Barbecue catering - that makes it an all-inclusive party with food and music; you just supply the venue. This group of family and friends were celebrating multiple birthdays that had been postponed because of Covid. Check out the little girl playing ukulele, singing a song that she wrote with her mom. Outstanding!


---
Aug 7 - Ozzy & Doogie, Carol's Cabin Party, Lake Allegan
Although Krystal is off hiking and camping somewhere, that didn't stop us from doing a Doogie & Ozzy show. This one was on Carol's deck, just across Lake Allegan from Krys & Rick's house. We knew a few people who were Allegan Art Council friends, but most of the gathering was Carol's friends from Chicago. They danced, they sang along, they made requests, ... they wanted to hire us to come to play at a party in Chicago. A very fun time.
---
Tricks Trio - July 2021